Service Design Immersive Training
I received a certification in Service Design. Here are some of the topics that we covered in the Cooper Service Design Immersive (Dec 13-14, SF).
Cooper recommends using in person interviews to understand customer needs. Then, shaping a "persona" to help with describing the impact of user research.
Acting as a design consultancy for United Airlines, we interviewed one of our teammates who had recently taken a flight. To understand the "Service Ecosystem" that she experienced, we deconstructed her experience into the following categories:
- goals
- feelings
- touchpoints
- people
We deconstructed each data point from the customer's perspective based on our user persona, and developed a map of her experience. The horizontal lines represent the chronology of her experience from entering the airport to boarding the flight. Each color represents a different category from the Service Ecosystem to more easily interpret the data. The dots represent problem areas where we see potential for improvement.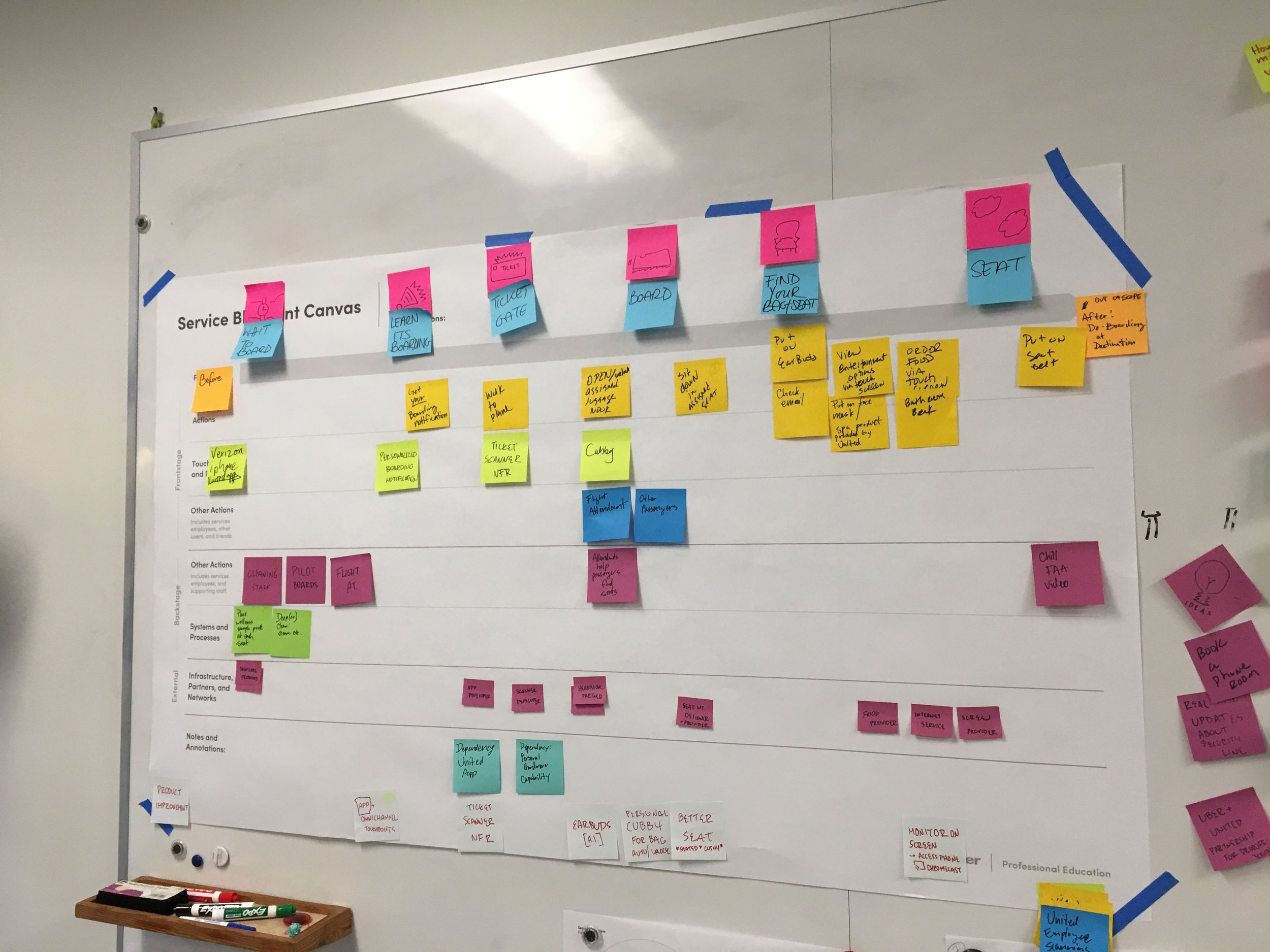 With the problem areas of the user persona more clearly defined, we turned to outline the ideal experience. This is something Cooper calls "The Service Blueprint."
Considering the use case is boarding a flight, you'll notice fewer touchpoints and devices. That was one of the improvements that we recommended.